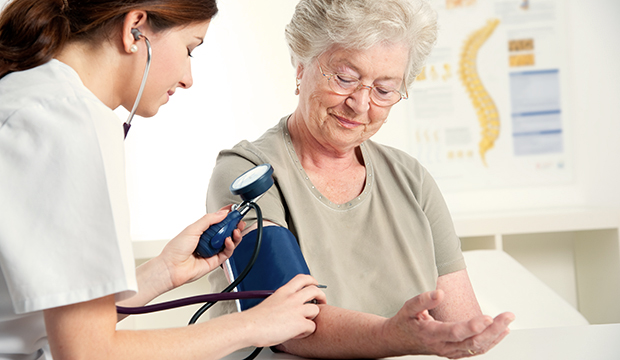 Cardiac Care at Watsonville Community Hospital focuses on the functions and disorders of the heart and its connected circulatory system. According to the American Heart Association, 84 million people in the U.S. suffer from some form of cardiovascular disease, affecting blood flow throughout the body. Cardiovascular disease can lead to heart attacks, strokes or other serious complications.
Our cardiovascular department offers a variety of services for inpatient, outpatient and emergency care. The services are performed at the hospital, in the nuclear medicine department and the emergency department.
Hours:
Outpatient services are provided by appointment only, Monday – Friday, 7 a.m. – 3:30 p.m.
All procedures must be ordered by a physician.
The staff of registered technicians, EMTs and experienced nurses are trained to perform EKGs onsite. There is also a physician on call 24/7 for emergency needs.
Our services:
Carotid Ultrasound
Echocardiography – Doppler, Color Flow and Stress
EKG
Holter Monitor
Peripheral Arterial Studies
Stress Test – Pharmacological and Thallium
For more information, please call:
(831) 761-5616