Labor & Delivery Unit
At Watsonville Community Hospital, we are dedicated to providing preventative, diagnostic and clinical services that support the health and wellness of women of all ages.
The Labor & Delivery Unit is a modern facility that provides comfort and care for mother, baby and the whole family during the birthing experience.
We offer:
18 large suites with private showers
Intermediate intensive care nursery
Sleep rooms for parents with babies who need extended treatment
Obstetric hospitalist coverage from Salud Para La Gente
Pediatric hospitalist coverage from Lucile Packard Children's Hospital Stanford
Neonatolgists
Certified Nurse Midwives
Lactation support services
Nutritional support program for diabetic mothers
Family/partner-centered  visiting policy
Free Prenatal Classes for stages of labor, infant care, breastfeeding (English and Spanish)
Laparoscopic hysterectomies
Essure sterilization/tubal ligation
Bilingual staff
---
Review and sign up for Free Prenatal Classes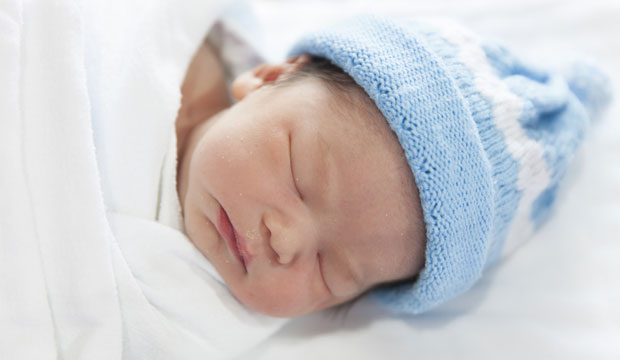 A Wonderful Experience
Welcoming a child into the world is a wonderful personal experience. At Watsonville Community Hospital we believe you should have choices and information on how to deliver and care for your baby.  We want to work with you to  make your birthing experience everything you want it to be!
Preparing for the Happy Event
Expectant moms and dads can learn all about pregnancy, delivery, and baby care through our childbirth education classes offered year round at Watsonville Community Hospital.  You will learn about changes in the expectant mother's body, how the baby grows, and what happens when your baby decides to make his or her debut.  Breastfeeding classes are very helpful to get you off to a good start after birth.  We also offer tours of our birthing center.
For class schedules and information please call 831-763-6019. or visit our EVENTS CALENDAR.
Baby Talk Support Group
We offer a support group for pregnant and newly delivered moms and their support person every Wednesday afternoon in our outpatient lactation department from 11am to 1pm.  In this group we discuss topics such as pregnancy, delivery, and what to expect after going home.  We offer guidance and support for successful breastfeeding and a place where it is safe to discuss concerns and needs for your growing family.  We highly recommend that you stop by and see for yourself the great support that this group can offer!  When: Every THURSDAY 1pm-3pm.
What Do We Do Now?
During the hospital stay, our nurses teach new moms the basics of infant care; from how to feed and diaper their newborn to when to call the doctor.  To ensure a healthy start our team of nurses and lactation consultants are available to assist mothers with breastfeeding.  We make it our job to help you feel comfortable caring for your newborn and yourself.  We take the time to answer all of your questions and have years of experience to help put you at ease.  For more information please call 831-763-6019.
Need A Doctor?
For assistance in locating an obstetrician or pediatrician, please visit our PHYSICIAN DIRECTORY to find an excellent provider near you!